The summer transfer window is usually the highlight of every close season (ok, the World Cup was pretty good too).
The summer months are each team's main opportunity to make significant improvements to their lineup before the new season begins, with transfer fee records being broken almost every year.
Here's a look back on the most expensive summer transfers from each of the last 25 summer windows and the players who made the clubs spend almost £1bn combined.
1. 1993 – Romario
Fee: £10.80m
The Brazil international striker Romario transferred from PSV Eindhoven to Johan Cruyff's Barcelona 'Dream Team' back in the summer of 1993.
As the biggest mover of the window, Romario lived up to his fee by becoming La Liga's top scorer of the season with 30 goals in 33 matches, as the Blaugrana won the title and reached the Champions League final.
2. 1994 – Michael Laudrup
Fee: £8.64m
The Danish midfielder completed a controversial transfer from Barcelona to Real Madrid in the summer of 1994, after a reported falling out with Johan Cruyff.
The Great Dane helped Real end Barça's reign by winning the 1994/95 La Liga title, highlighted by a 5-0 win over his former teammates. In 2002, he was voted 12th in a survey of Real Madrid's best players in history.
3. 1995 – Stan Collymore
Fee: £8.5m
Stan Collymore was the summer's most expensive transfer in 1995, moving from Nottingham Forest to Liverpool, partnering with Robbie Fowler to form a formidable attacking lineup.
Despite a turbulent time at Anfield, Collymore still scored on his debut against Sheffield Wednesday and was at least partly responsible for ending Newcastle's title ambitions, scoring the winning goal at Anfield in the 4-3 victory, which has gone down as one of the most memorable matches in Premier League history.
4. 1996 – Alan Shearer
Fee: £15m
At the age of 26, Shearer transferred from Blackburn Rovers to hometown club Newcastle United where he would remain until the end of his career ten years later.
During his first season with the Magpies, Shearer retained his position as the Premier League's top-scorer for the third consecutive year, scoring 25 goals in 31 matches.
5. 1997 – Ronaldo
Fee: £25.20m
After a single season, legendary striker Ronaldo made the move from Barcelona to Inter after a breakdown of contract negotiations in Catalonia. Inter paid a record fee, making Ronaldo the second player after Diego Maradona to break the world transfer record twice.
Ronaldo adjusted well to Italian football, finishing the season as the FIFA Player of the Year and collecting the Ballon d'Or.
6. 1998 – Denilson
Fee: £28.35m
Real Betis surprisingly broke the world transfer record when they purchased the Brazilian international winger Denilson from Sau Paulo FC back in 1998.
Denilson didn't live up to the hype, scoring only two goals in 35 matches as Betis finished the season in the 11th position.
7. 1999 – Chrisitan Vieri
Fee: £32m
After a successful season in Lazio the Italian striker joined Ronaldo at Inter, smashing the world record transfer fee.
Despite the potentially incredible partnership between the two, both suffered injuries during the season and did not feature together often.
It took two years (2001/02) before Vieri entered his stride, scoring 22 goals in 25 games with Inter narrowly missing out on the title.
8. 2000 – Luis Figo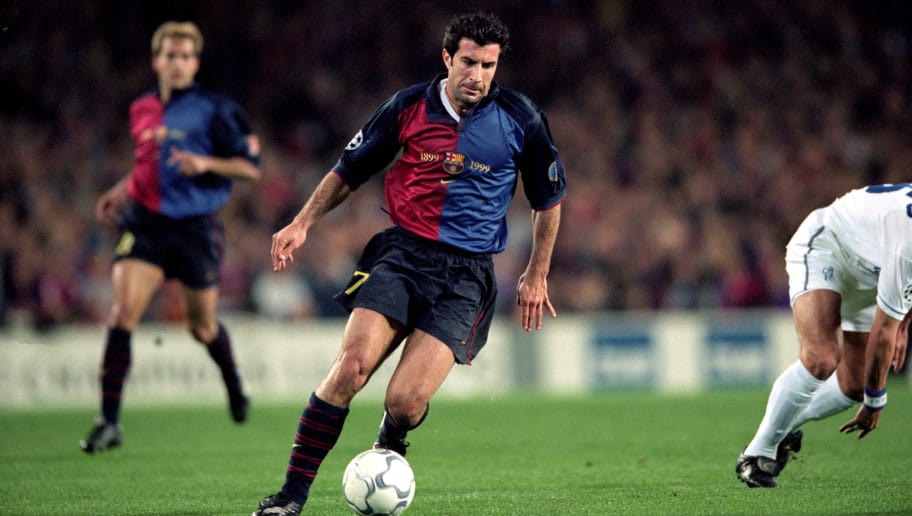 Fee: £37m
With one of the most controversial transfers in La Liga history, Luis Figo left Barcelona to join arch-rivals Real Madrid for a whopping sum, ushering in the era of the 'Galacticos'.
In his first season at the Santiago Bernabeu he helped Real win La Liga title by scoring 14 goals, and is remembered as one of the greatest foreign players to every wear the white jersey… and for taking a corner while having a pig's head thrown at him.
9. 2001 – Zinedine Zidane
Fee: £48m
The French legend left Juventus and joined the 'Galacticos' in Real Madrid back in the summer of 2001.
Zidane's high point for Madrid came as he scored his famous winning goal against Bayer Leverkusen in the 2002 Champions League final.
He remained in Madrid until the end of his playing career in 2006, and enhanced his already legendary status at the club by winning three more Champions League trophies as manager between 2016 and 2018.
10. 2002 – Rio Ferdinand
Fee: £30m
In transferring from Leeds United to Manchester United, Rio Ferdinand became the world's most expensive defender.
The former England international remained at Old Trafford for twelve years, winning the Premier League title six times and the Champions League in 2008.
11. 2003 – David Beckham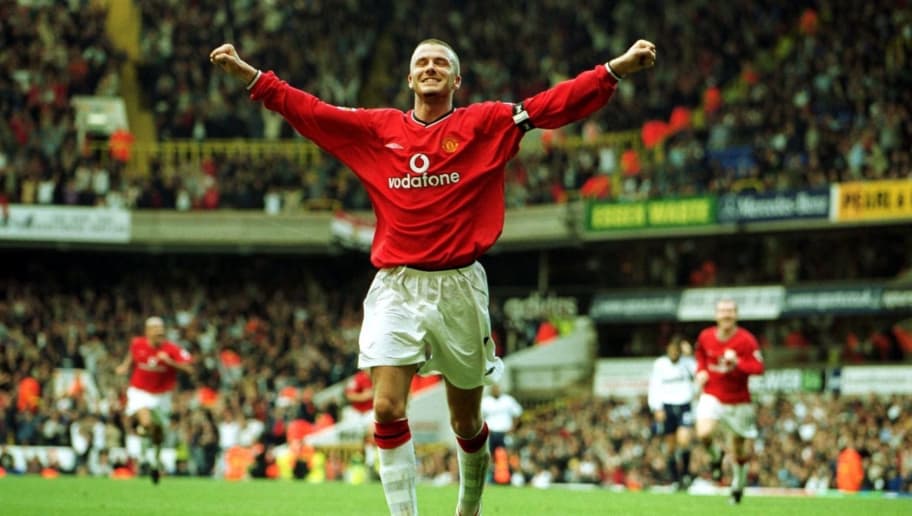 Fee: £25m
In the summer of 2003 David Beckham left Manchester United to become the third Englishman in history to play for Real Madrid.
He joined the 'Galacticos' despite transfer rumours linking him to Barcelona, but his presence on the star-studded side didn't help Real's title aspirations.
The club won the domestic championship only once during Beckham's four-year tenure at the Bernabeu. However, he was a well liked and important player for the club during his stay and a major influence on the club's merchandise sales that reportedly reached $600m during that period.
12. 2004 – Didier Drogba
Fee: £24m
The striker from the Ivory Coast left Olympique de Marseille to join Chelsea, becoming one of the symbols of the club's ascent to prominence.
Scoring only 16 goals in each of his first two seasons, Chelsea won their first domestic championship in 50 years and in 2006 became the second team in Premier League history to win back-to-back titles.
13. 2005 – Michael Essien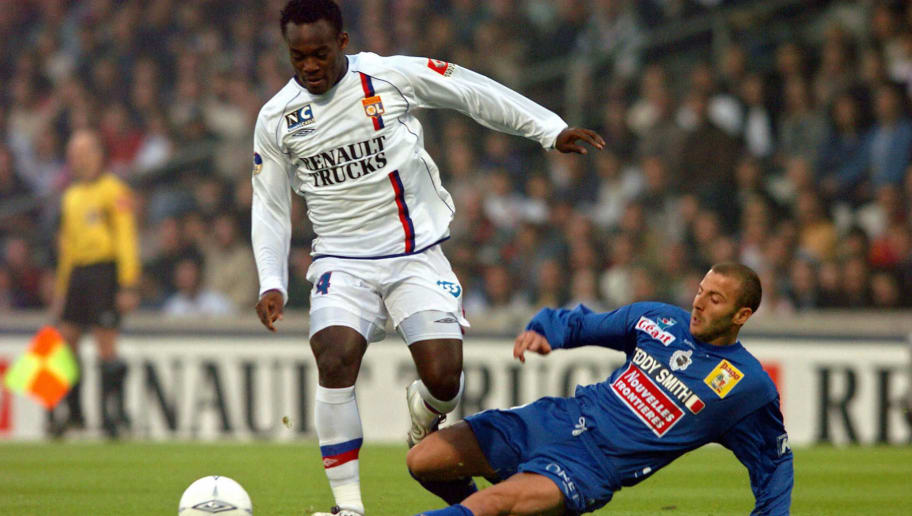 Fee: £24.4m
One year later, Chelsea set the standard again as Ghana international Essien made the move from Olympique Lyonnais to Chelsea after two successful seasons with the French champions.
He was a key contributor to the Blues' domestic and international success, winning two Premier League titles, before moving on in 2012.
14. 2006 – Andriy Shevchenko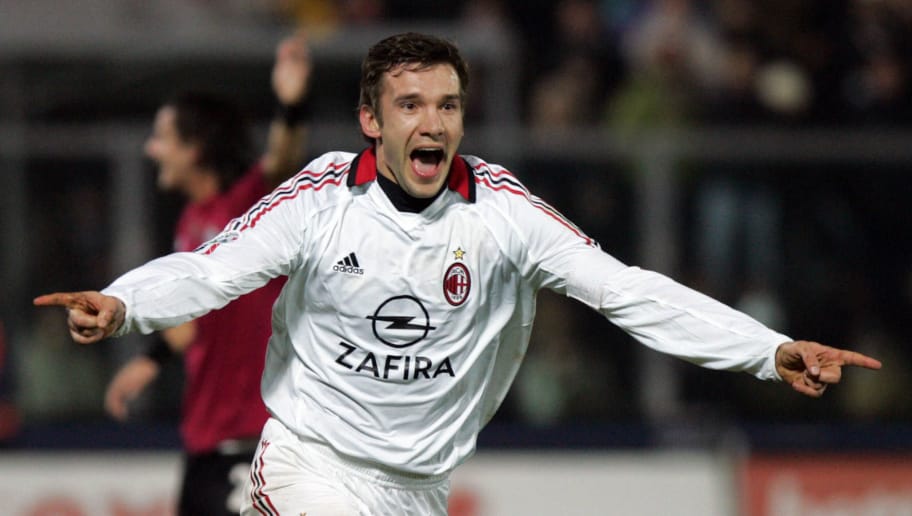 Fee: £30m
For the third consecutive year, Chelsea were responsible for the summer's most expensive transfer after bringing Andriy Shevchenko from AC Milan.
Shevchenko didn't manage to meet the fans' expectations as he was unable to bring his scoring form from Milan to London. After two injury-plagued seasons he was loaned back to his former club.
15. 2007 – Fernando Torres
Fee: £20m
Liverpool broke their own transfer record to bring in the young Spanish star from Atletico Madrid.
Torres' first season with the Reds was enough to prove he was worth every penny, scoring 33 goals and beating Ruud Van Nistelroy's record for most goals scored by a foreign player in his Premier League debut season.
16. 2008 – Robinho
Fee: £32m
Talented forward Robinho made a surprising move from Real Madrid to newly acquired Manchester City on the last day of the summer transfer window in 2008.
Despite a solid first season, scoring 14 league goals for City, Robinho suffered an injury that kept him off the pitch for three months after which he couldn't win his way back to the starting lineup.
17. 2009 – Cristiano Ronaldo
Fee: £80m
In the summer of 2009, Real Madrid shocked the world with the world record shattering move for Manchester United's Cristiano Ronaldo.
Starting as he mean to go on, Ronaldo was the first Madrid player to score in each of his first four league fixtures with the club. The five-time Ballon d'Or winner went on to win 15 titles with Real Madrid until his departure this summer, scoring 450 goals in only 438 appearances.
18. 2010 – David Villa
Fee: £31m
After winning the World Cup title and the Silver Boot, David Villa was purchased by Barcelona from Valencia.
Villa justified his price tag helping Barcelona win the Champions League and finishing his first season with 23 goals. His success was cut short when he suffered a severe injury causing him to miss the entire 2011/12 season.
19. 2011 – Javier Pastore
Fee: £36m
In 2011, Paris Saint-Germain entered the game of expensive transfers, signing Javier Pastore from Palermo.
The Argentinian midfielder continued his good form in the French club, scoring 13 goals in his first season and going on to win four consecutive league championships, including an unprecedented domestic quadruple in 2014/15.
20. 2012 – Thiago Silva
Fee: £37m
Paris Saint-Germain splashed out for the best defender in the world from AC Milan in the summer of 2012.
Despite the fact that he couldn't immediately play due to injury, Thiago Silva became one of the anchors of the French side as he finished the season with only 14 fouls committed and he even managed to score a goal on his Champions League debut.
21. 2013 – Gareth Bale
Fee: £85m
Tottenham star Gareth Bale broke the world transfer record when he moved to Real Madrid, surpassing the fee Real Madrid had shelled out for Ronaldo four years prior.
Bale proved he was worth the money, scoring the winning goals in the Copa Del Rey final and the Champions League final, finishing his first season with 22 goals and 16 assists in all competitions.
22. 2014 – Luis Suárez
Fee: £65m
Barcelona purchased the PFA Player of the Year and Premier League Golden Boot winner from Liverpool in the summer of 2014.
His career at Camp Nou was off to a rocky start after his memorable World Cup suspension following the famous biting incident.
He came back in October to form one third of the record-breaking attacking trio alongside Lionel Messi and Neymar, who scored 122 goals together in one season.
Suarez helped Barcelona end his first season with the treble, scoring 25 goals and generating 20 assists in all competitions.
23. 2015 – Kevin De Bruyne
Fee: £55m
Wolfsburg sold Kevin De Bruyne to Manchester City for a record sum, making the second highest transfer in British football.
In his first season he helped the club reach the Champions League semi-finals for the first time in the club's history, scoring the winning goal against Paris Saint-Germain.
He was a major part of last year's record-breaking season, winning the Premier League and was voted as Manchester City's Player of the Year.
24. 2016 – Paul Pogba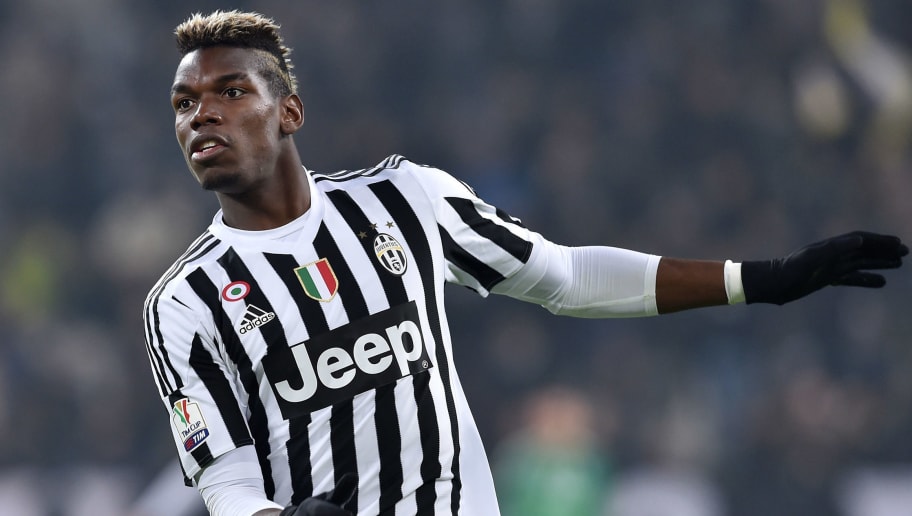 Fee: £89m
Manchester United managed to re-acquire Juventus star Pogba, who they had let go for free years before, for a record-breaking transfer fee in 2016.
Pogba had a rough start to the season after much criticism from commentators and the British media, but soon returned to form helping United win their first continental title in nine years.
Manchester United ended up placing in only sixth place at the end of the season, with Pogba scoring five goals and providing four assists.
25. 2017 – Neymar
Fee: £200m
Paris Saint-Germain shattered the world record transfer fee last summer by bringing Neymar to the French capital, as the Brazilian tried to step out of Messi's shadow.
He became part of another formidable trio in Paris alongside Edinson Cavani and Kylian Mbappe, but his debut season was cut short in February after suffering an injury that would leave him off the pitch for the remainder of the season. He still managed to contribute 28 goals in 30 appearances.